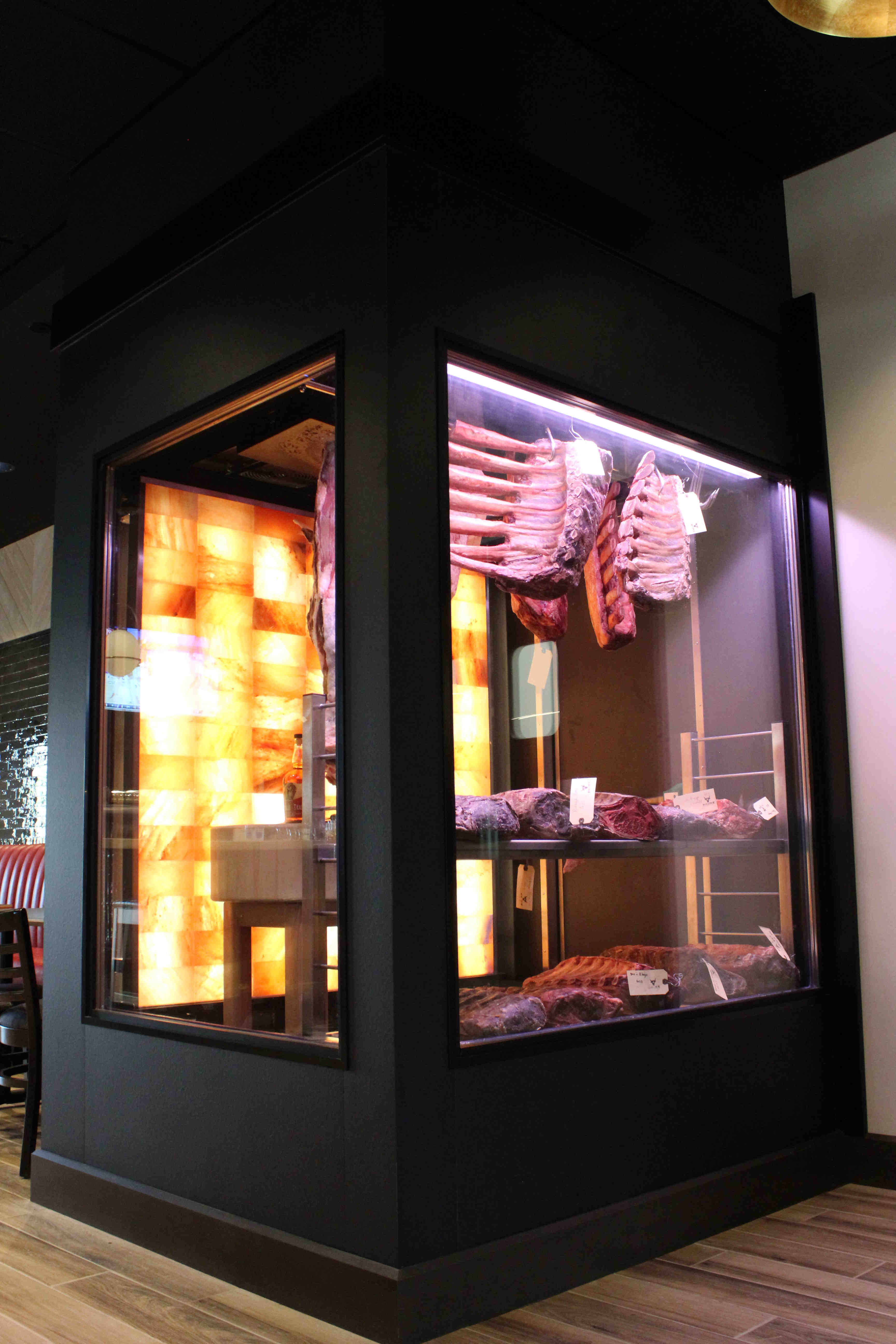 Why Restaurants Should Age Steak In-House
Dry-aging meat in your restaurant is an experience that many customers enjoy, but few actually get to experience. Not only is dry-aged meat growing in popularity amongst steak connoisseurs and even the average individual that enjoys a good steak, but being able to age your steak in-house gives you a leg over your competition in many ways. This allows your chef to have a little more creative freedom and gives your customers a front-row seat to the process.
Hermann Jakob, Head of the Master School for Butchers in Kulmbach, Germany, discussed the maturing process of beef and why many people enjoy this form of steak.
Why Beef Should Be Matured
Beef should be matured because, during maturation, the meat becomes more tender and aromatic from the biochemical processes. Water is removed from the fat, and there is an enzymatic change in the protein. During meat maturation, the connective tissue is loosened and is no longer perceived as "tough". When meat is dry-matured, it acquires a pleasant aroma and a nutty flavor. If salt stones are used in dry-aging, the meat is additionally flavored and can be aged even longer.
Generally, as animals age, the connective tissue becomes firmer, and muscle fibers increase in thickness. The older the animal, the longer the meat should be aged. On the other hand, older animals store more fat in their muscles. With more intramuscular fat, it leads to fat marbling, which enhances the aroma. This means more flavor and more juiciness, thus, improving the bite. If a longer maturation is successful in loosening the connective tissue of fattier, older cows, it is a sought-after delicacy, like the Spanish Rubias Gallegas.
Prime Steakhouse Brings Dry-Aging to Morris, Minnesota
Prime Steakhouse has installed The Aging Room Chamber in their restaurant to bring the excellence of dry-aged experience to Minnesota. We spoke with them about why they chose the equipment and why they chose The Aging Room - Jarrod Felton, the owner of Prime Steakhouse:
"We wanted not only to build a regular steakhouse, but a unique place where customers can have a gourmet experience. Aged meat gives them exactly what the gourmet experience is. The art of steak cooking opens an immense palate of tastes, but properly aged meat takes it to an entirely new level. Within the aging process, you can achieve different levels of tenderness and different levels of taste. If you can master this art, you will be able to satisfy any customer and offer them the experience of a gourmet adventure every time they visit your restaurant.
That is what we wanted to achieve at our restaurant and what we have achieved working with The Aging Room. They've helped us to create a unique offering. Now, 20-day, 30-day, and 45-day ribeye will have an improved taste and specific tenderness for each. We are able to extract new qualities from the same product and create a flavor of excitement each time a customer is there."
Dry-aged meat is the ultimate expression of steak, and Prime Steakhouse is the ultimate expression of the gourmet experience! Now, customers can try dry-aged steak in a classic, Chicago-style steakhouse, the only destination for 100+ miles in Morris, Minnesota. It is small-town hospitality with a big impact!
Our 20-year culinary veteran, Chef Chris Recore, is a master in hand-crafted culinary art. He and his very well-trained staff are determined to make every guest of our 125-seat restaurant feel special and welcome to come back again and again. Whatever occasion customers may have — a family reunion, business meeting, or date — let us create a unique experience for you.
About The Aging Room Premium Dry-Aging Chamber
At The Aging Room, we are very excited to work with Prime Steakhouse. We have no doubt that Prime Steakhouse has an excellent menu with a lot of options, and The Aging Room is what sets the steakhouse apart from other steakhouses.
The Aging Room is a unique piece of equipment that brings the old, natural process of meat ripening and aging back to life. With the help of modern technology used in The Aging Room, it has become possible to recreate an old process and keep it fully natural. The Aging Room Chamber produces a salty microclimate with controlled air circulation, temperature, and humidity. All systems of The Aging Room create, maintain, and circulate the salty, cold, and humid microclimate to ensure an optimal dry-aging and ripening process. Every component of the chamber is calculated and proven to be reliable in the given environment.
In The Aging Room microclimate, the moisture evaporates out of the meat and the enzymes within work to break down the fibers. As a result, the beef tenderizes, and the taste enhances into its signature, nutty, Umami taste.
The Aging Room matures exclusively with salt, which means there are no ultraviolet lamps, activated charcoal filters, or chemicals. The maturing process dissolves the salt in the air, creating a thin film of salt that envelops the meat and allows it to safely age. The room is big enough to prevent microclimate disruption when you open it, so it would not flush out the climate. With the air moving around the meat, the meat itself will not need to be moved around.
The Aging Room not only ages meat, but it presents and sells it. The lighting system of the room creates a warm, pinkish glow to present aged meat on the best possible palette. It is a tool that helps your business create different levels of tenderness and taste. Each time your customers visit, you have the ability to offer something new.
To learn more about The Aging Room and its premium dry-aging chamber, visit theagingroom.com.
To learn more about Prime Steakhouse visit
https://primesteakhouse.net
.